Revenir en avant
seuls les mots rompent le silence, tout le reste s'est tu. si je me taisais je n'entendrais plus rien. mais si je me taisais les autres bruits reprendraient, ceux auxquels les mots m'ont rendu sourd, ou qui ont réellement cessé.

Samuel Beckett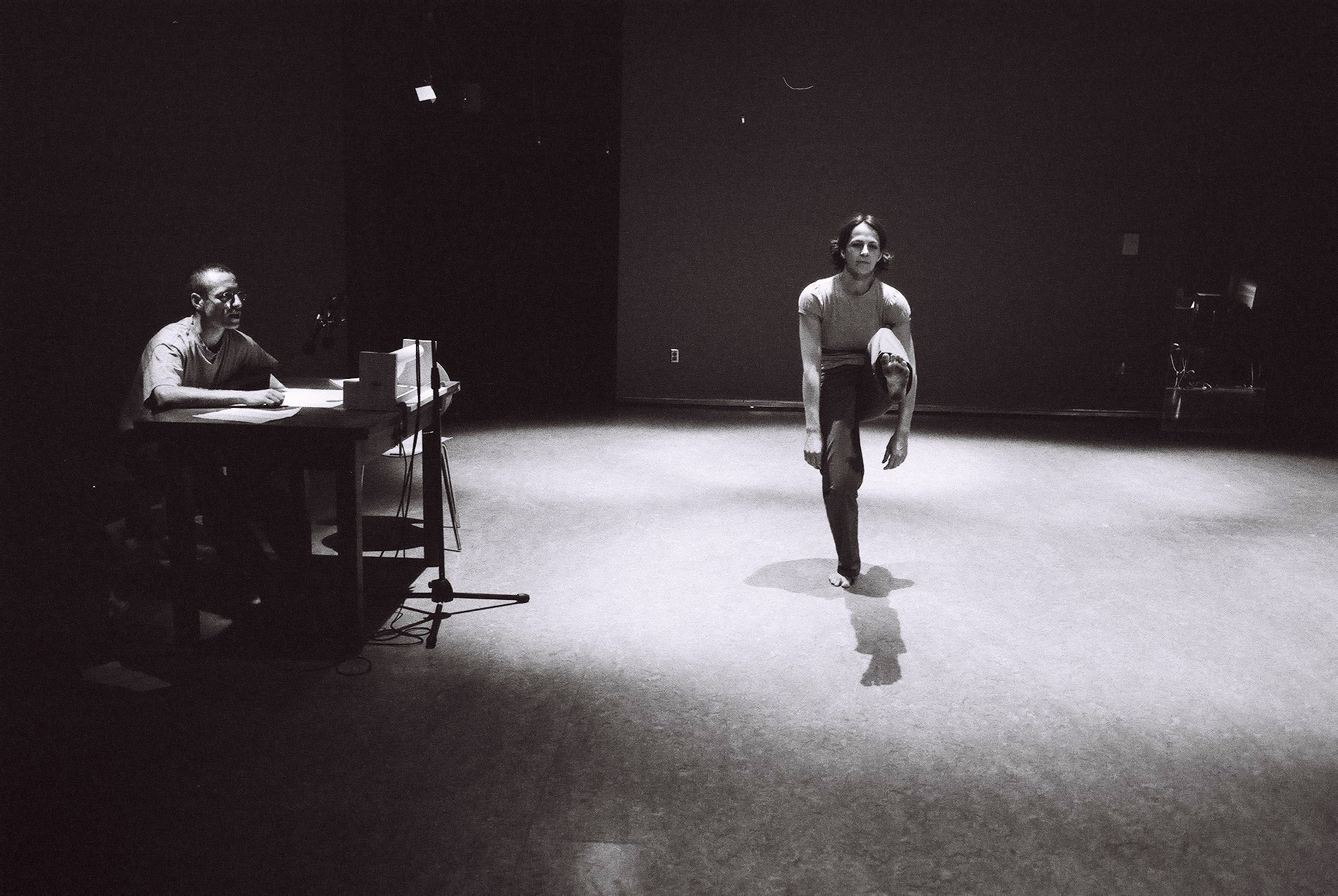 CREDITS
A project by  Line Nault created in close collaboration with Alexandre Burton (digital lutherie) as well as with Eric Forget (interpretation), Carl Trahan (scenography), Patrice Moise (lights)
Parterns: CALQ (danse) , Artificiel, TANGENTE, Mois Multi, Espace Libre,Soup soup,
PRESENTATIONS
Festival Mois Multi
Méduse, Québec
2 and 3 february 2005, Méduse. 20h
Série le Corps Électronique
Tangente, Montréal
15 – 18 april 2004, Tangente. 20h.
Laboratoire de création
Studio Espace Libre, Montréal
10- 24 août 2003, Espace Libre.
[2004, show, 50 minutes]
Revenir en avant reveals the marks left by the past on the present and on the future. This creation allows the somatic, media and digital domains to coexist in a single space of creation. The core of Revenir en avant is a lexicon of forty movements, each one representing a phoneme of the French language. Nine sentences were extracted from literary and philosophic texts about time, space and the body as a shelter for language. The phonetic transcription of these sentences constitutes the formal structure of the choreography.
Revenir en avant is a true metalanguage in which the choreographer uses the phonetic form of words as the grammatical framework common to dance, sound and digital imagery. According to the physiological, technological and aesthetic system of Revenir en avant, the sentences – the invisible framework of the piece – are gradually revealed in an astonishing fusion.
The creation of this project was supported by CALQ.
Extrait de la transcription phonétique

Revenir en avant (extraits ) générale Tangente