Revenir en avant
Only words break the silence, everything else fell silent. If I was silent I wouldn't hear anything. But if I was silent the other noises would pick up again, those to which the words made me deaf, or which really ceased.

Samuel Beckett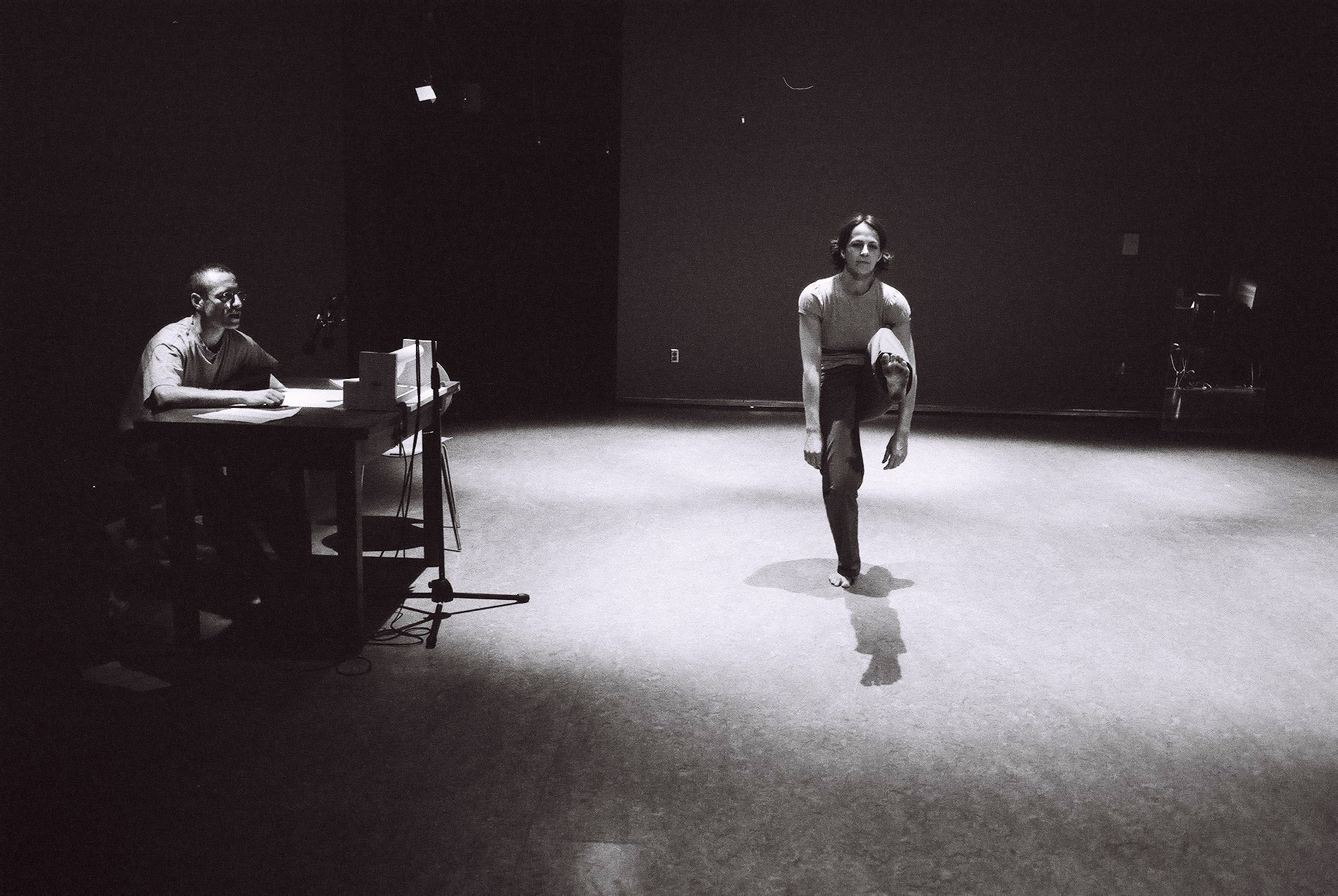 [2004, show, 50 minutes]
Revenir en avant reveals the trace that the past leaves on the present and the future and which allows the somatic, media and digital domains to coexist in the same space of creation. The core of Revenir en avant is a lexicon of forty movements, each of which represents a phoneme of the French language. Nine sentences were taken from literary and philosophical texts dealing with time, space and the body as the shelter of language. The phonetic transcription of these sentences constitutes the formal structure of the choreography. Revenir en avant is metalanguage where the choreographer uses the phonetics of words as a common grammar for dance, sound and digital image. Invisible framework of the piece, the sentences are revealed little by little through the physiological, technological and aesthetic apparatus in an astonishing fusion.
CREDITS
A Line Nault project created in close collaboration with:
Alexandre Burton – digital instrument
Éric Forget – interpretation
Carl Trahan – scenography
Patrice Moise – lights
Revenir en avant was made possible through the financial support of the Canada Council for the Arts.
Partners: Artificial, Tangente, Mois Multi, Espace Libre, Soup Soup.
PRESENTATIONS
Moi Multi (Québec) – february 2 & 3 2005
Tangente (Montreal) – april 15 to 18 2004
Espace Libre (Montreal) – August 10 to 24 2003 (work in progress)
Revenir en avant - Excerpt from the phonetic transcription