Vivarium
[2003, performance-installation]
Vivarium is an open-structure performance-installation that can be presented in different contexts. It shows us a woman in a transparent box. This woman talks with herself and with a visitor (fictitious or real). The topics covered are treated as individual cells shimmering on each other: time, space, hunger, breath and the Other. On the walls, three small video screens show three people living parallel realities of the Vivarium.
Documentation is available here.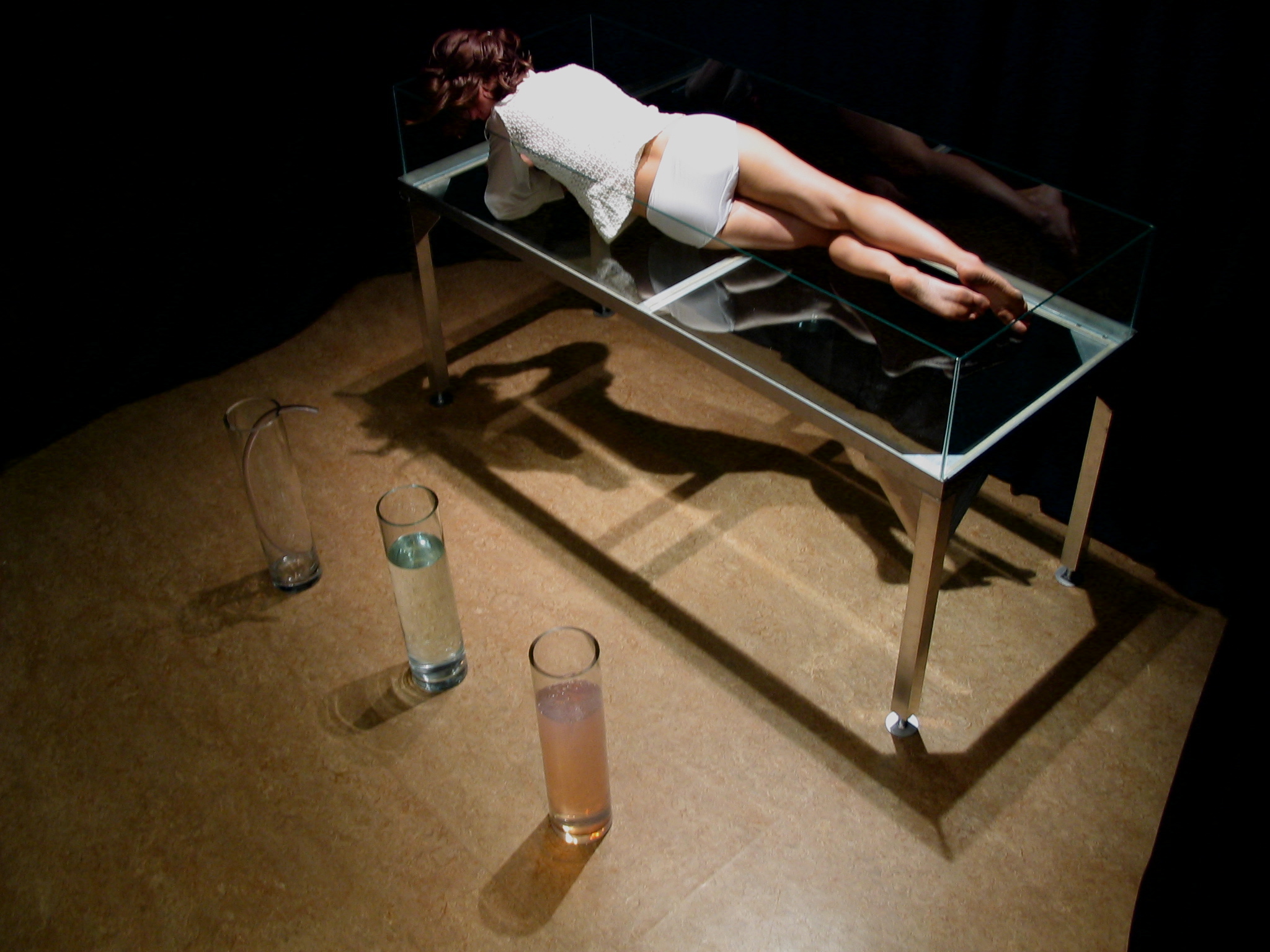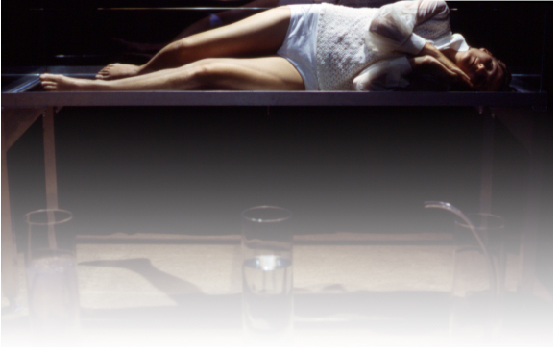 CREDITS
A Line Nault project created in collaboration with:
Alexandre Burton – sound
Carl Trahan – scenography
Linda Rabin – screen presence
Stéphane Crête – screen presence
Geneviève Rousseau – screen presence
Vivarium was made possible through financial support from the Canada Council for the Arts.
Partners: Artificial, Pont Bridge, Studio 303, Espace Libre.
PRESENTATIONS
Bains Mathieu (Montreal) – march 24 to april 10 2004
Studio 303 (Montreal) – october 2 & 3 2003