Vivarium
[2003, performance-viewing, flexible length]
Vivarium is a performance/viewing in which a woman is presented in a glass box. She is holding aloud a dialogue between herself and the visitor (real or imaginary) observing her. Time, space, hunger, breath and the Other are the themes running through her texts. These themes are organized in a pool of nonlinear cells that reflect upon one another. On the wall, three small LCD screens depict alternate realities of the Vivarium.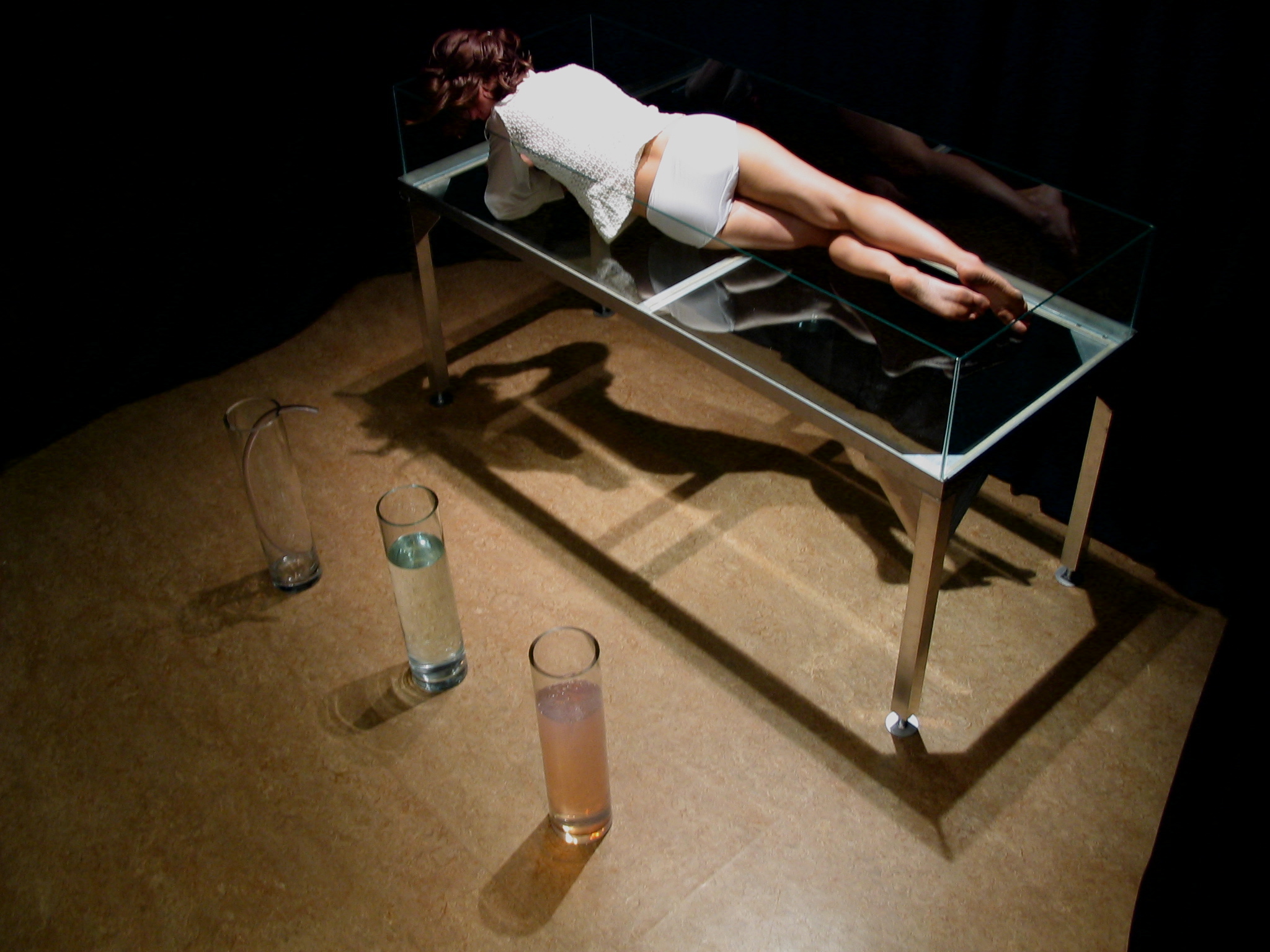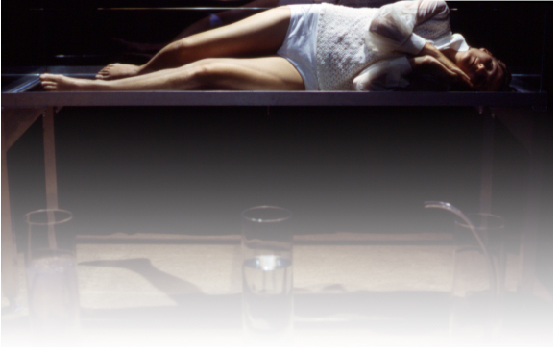 CREDITS
A project by Line Nault created with the collaboration of Alexandre Burton (sound), Carl Trahan (scenography) and Linda rabin, Stéphane Crête and Geneviève Rousseau (screen)
Partners: CAC (Inter Arts) , Artificiel, Pont Bridge, studio 303, Espace Libre.
PRESENTATIONS
intro to LE CONTRAT
Bains Mathieu, Montréal
24 march –  10 april 2004.
Soirées densesStudio 303
Off-find, hors-salle, montréal
2-3 october 2003. 20h.