Séquelles – diffusion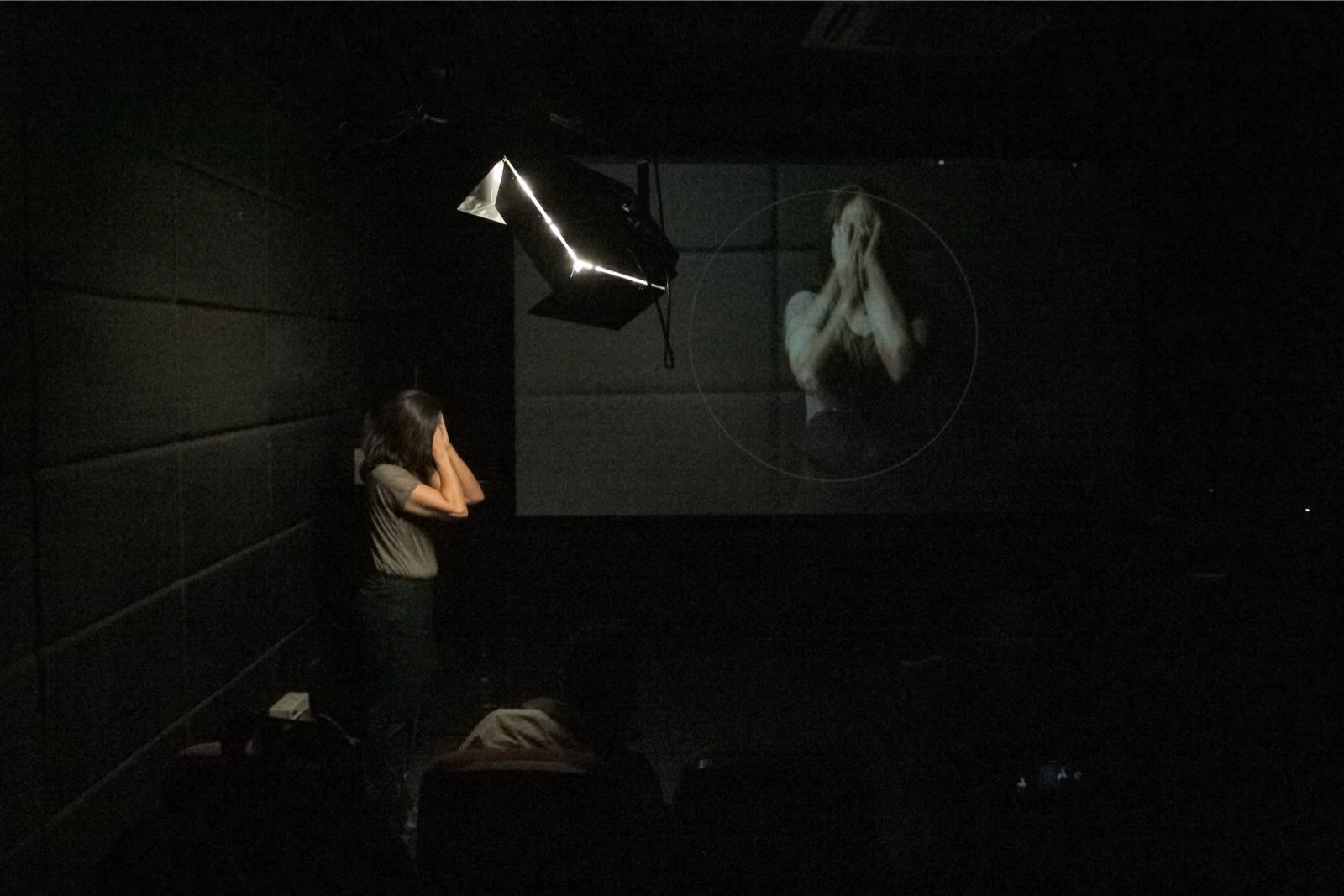 [2005-2017, performance]
Séquelles-diffusion is a series of experiments created for unique events.
Line Nault and Alexandre Burton display their minimal interactive technological devices that link the sound and the visual with the movement of the body and its physiological signals (breathing, tremors, excitement, etc.)
CRÉDITS
A Line Nault & Alexandre Burton project.

PRESENTATIONS
Conference-demonstration / College Media International Culture Zhejiang (Hangzhou, China) – october 18 2017
Conference-demonstration / School of Fine Arts (Hangzhou, China) – october 19 2017
Demonstration of the breathing corset developed for Attachée / Sérendipité event presented at Verticale (Laval) – april 5 2017
Interactive installation / La Bombe event presented at Recto-Verso (Québec) – march 27 2015
VINGT / Studio 303 (Montreal) – october 6 2009
Audio cabaret / Mois Multi (Québec) – february 18 2006
Le Placard event in Mutek (Montreal) – June 2005
Séquelles-diffusion - Recto-Verso's thirtieth anniversary