LÀ
I recognize the smell of the place, but I don't remember how I feel there, of me, there. What's going on with me there … the aromas of the beast mingle with the scent of the skins, acid fruits, heterogeneous bouquet … but what does my body feel in all of this, I have to find my way there …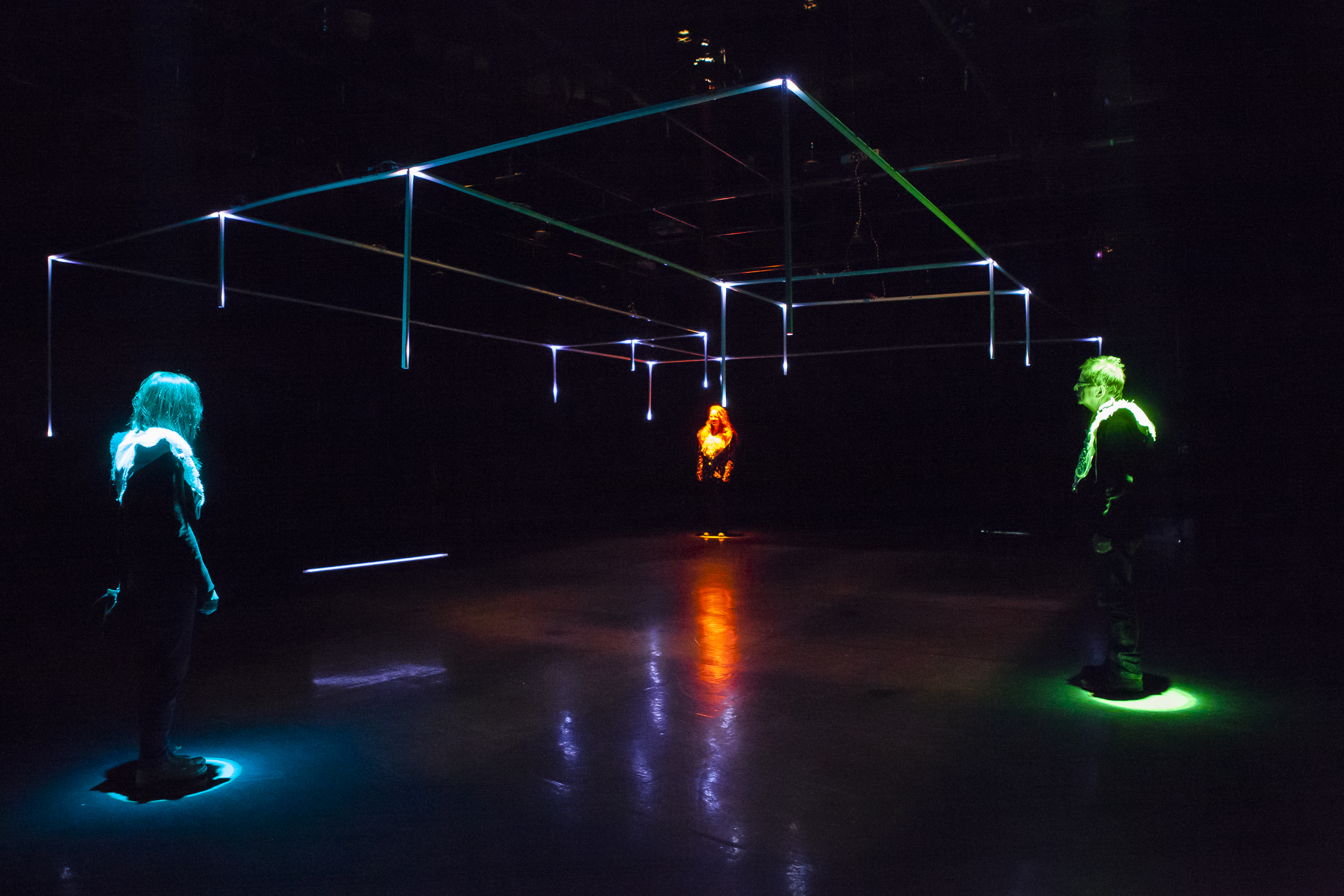 [2016, interactive installation for four spectractors]
A cross between performance and installation, Là (There) is an involving experience that places the audience in the center of the action. Four at a time, the "spectractors" move about in the ghostly space, whose outlines are drawn by a luminous structure. With the help of a tracking device, the active and sensorial presence of the participants reveal the sound fragments of a story whose plot changes according to their interactions. The layers of the narrative become entwined and superimposed, giving rise to a multitude of possible scenarios.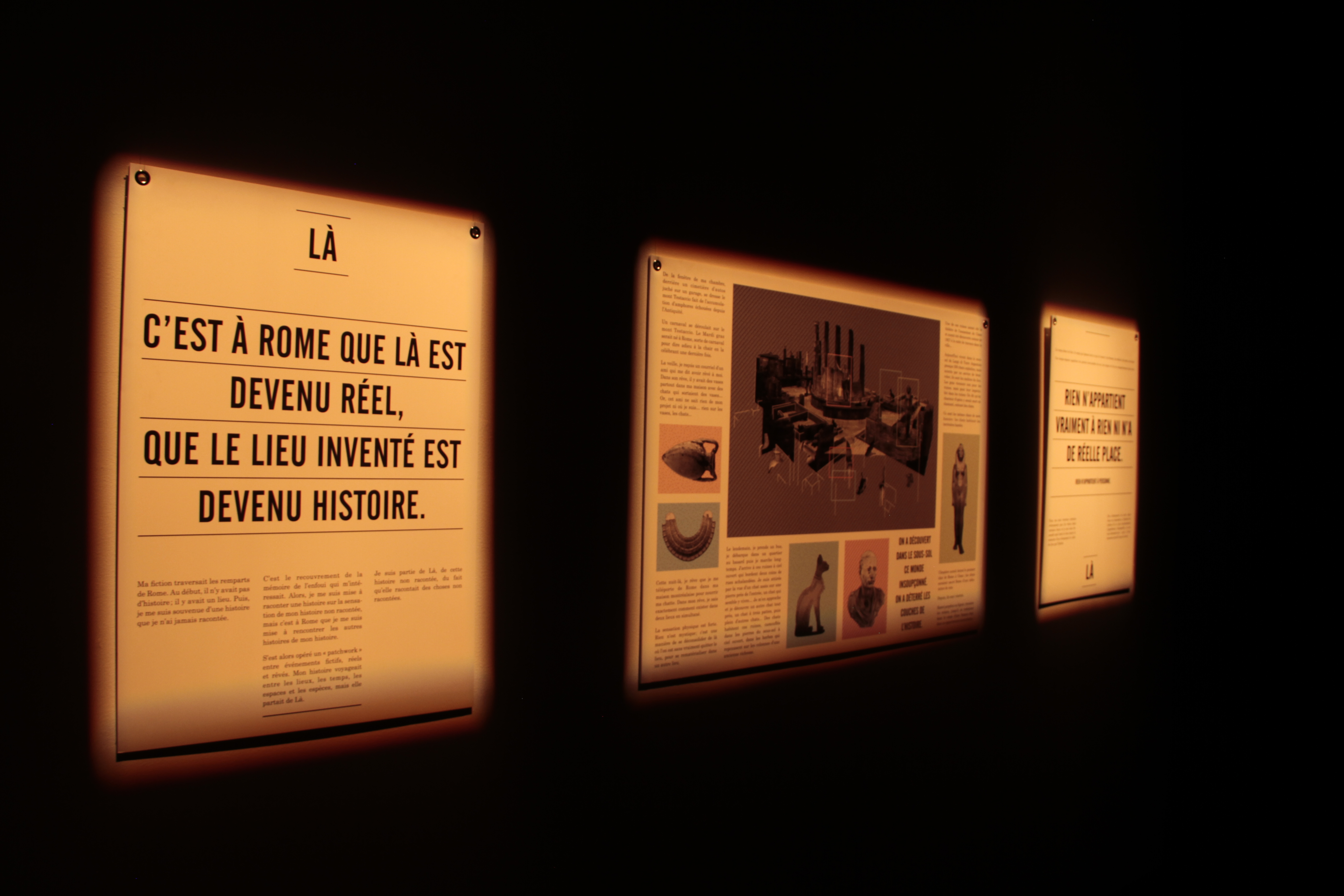 CREDITS
A Line Nault project created with:
Alexandre Burton – interactive sound and light system
Alexandre St-Onge – sound environment
Elen Ewing – costumes
Éric Forget – dramaturgical advisor
Guillaume Arseneault – technical and electronic supervision
Janicke Morissette – graphic design
Geneviève Le Guerrier-Aubry – fabrication and welding
Matthieu Gagnon Lamarre – fabrication and welding
With the voices of: Eve Duranceau, Éric Forget, Johane Haberlin and Renaud Lacelle-Bourdon.
Là was made possible through financial support from the Canada Council for the Arts and the Conseil des arts et lettres du Québec.
A co-production of Recto-Verso, Artificiel Studio and Silent Partners Studio.
Research residency: Usine C
Acknowledgments: The entire Recto-Verso and Mois Multi team, Arielle Warnke, Alan Lake and Isabelle Leblanc (preliminary research), Zela Lobb and Christian Robert de Massy (drawings), Motel the cat and Pina the cat.
PRESENTATIONS
Mois Multi (Quebec) – february 23 to 27 2016
LÀ - Interactive necklaces