LÀ
Je reconnais l'odeur de la place , mais je me souviens pu de comment je m'y sens, de moi, là. Qu'est qui se passe avec moi là… se mêle les arômes de la bête, le parfum des peaux , fruits acides, bouquet hétérogène… mais que ressent mon corps dans tout cela, je dois m'y retrouver, là…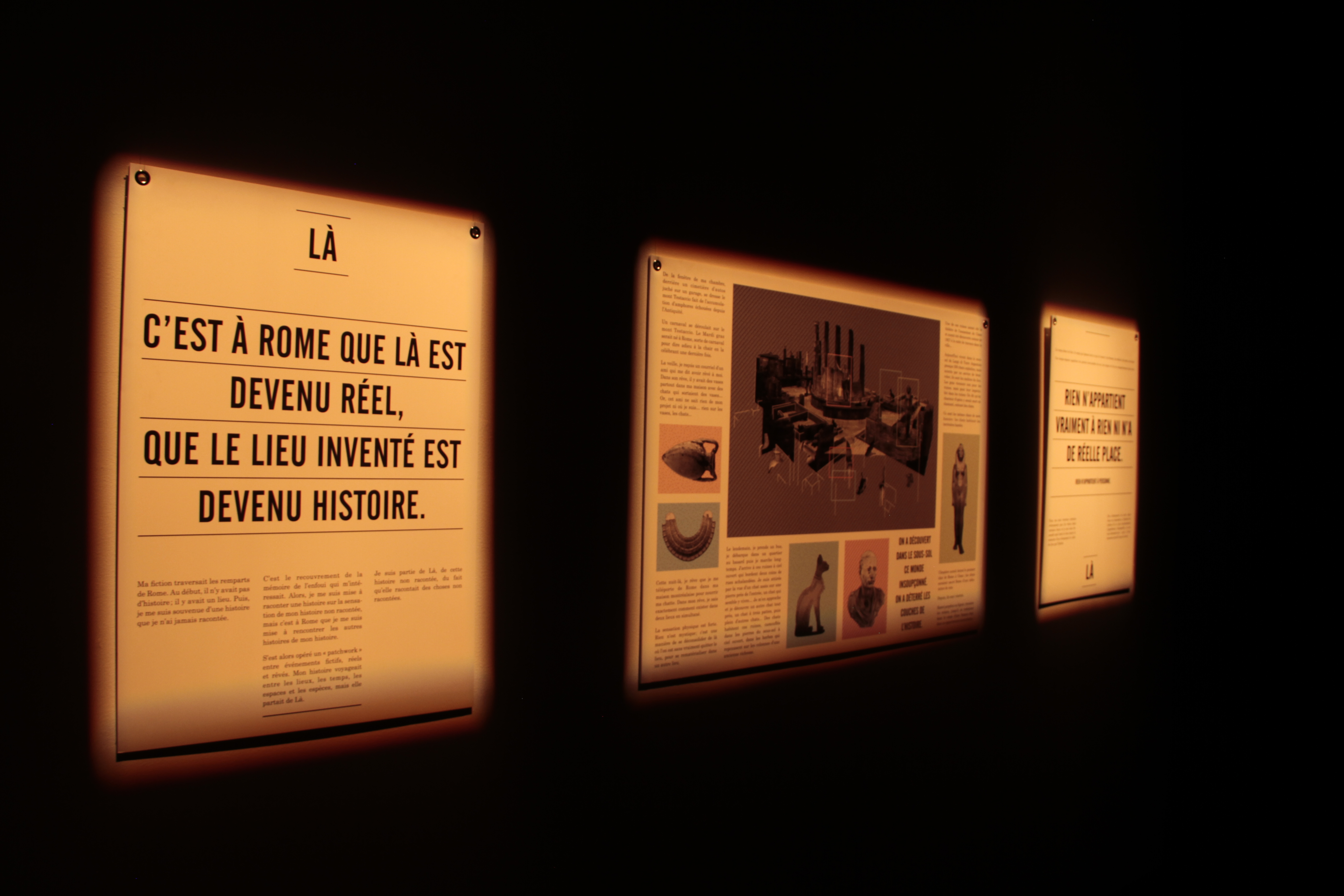 CRÉDITS
Un projet de :
Line Nault – conception et texte
Alexandre Burton – système interactif sonore et lumineux
Alexandre St-Onge – environnement sonore
Elen Ewing – costumes
Eric Forget – conseiller dramaturgique
Guillaume Arseneault – supervision technique et électronique
Janicke Morissette – graphisme
Geneviève Le Guerrier-Aubry et Matthieu Gagnon Lamarre – fabrication et soudure
Avec les voix de : Eve Duranceau, Eric Forget, Johane Haberlin et Renaud Lacelle-Bourdon
Production : Les productions Recto-Verso en coproduction avec Artificiel, avec le soutien du Conseil des arts arts du Canada et du Conseil des arts et lettres du Québec, Usine C (résidence de recherche) et Silent Partners Studio.
Merci : L' équipe de Recto Verso, l'équipe du Mois Multi, Arielle Warnke, Alan Lake et Isabelle Leblanc (recherche préliminaire), Zela Lobb et Christian Robert de Massy (dessins), Motel le chat et Pina la chatte
PRÉSENTATIONS
du 23 février au 27 février 2016 MOIS MULTI studio d'essai (Québec)
[2016, interactive installation for 4 spectactors]
A cross between performance and installation, « Là » is a participatory experience that places the audience in the heart of the action. Four at a time, the « spectractors" (as the artist likes to call them) move about in the ghostly space, whose contours are delineated by a luminous structure. By means of a tracking device, the active and sensorial presence of the participants reveal the sound fragments of a story whose plot changes according to their interactions. The layers of the narrative become entwined and superimposed, giving rise to a multitude of possible scenarios.
LÀ - Colliers interactifs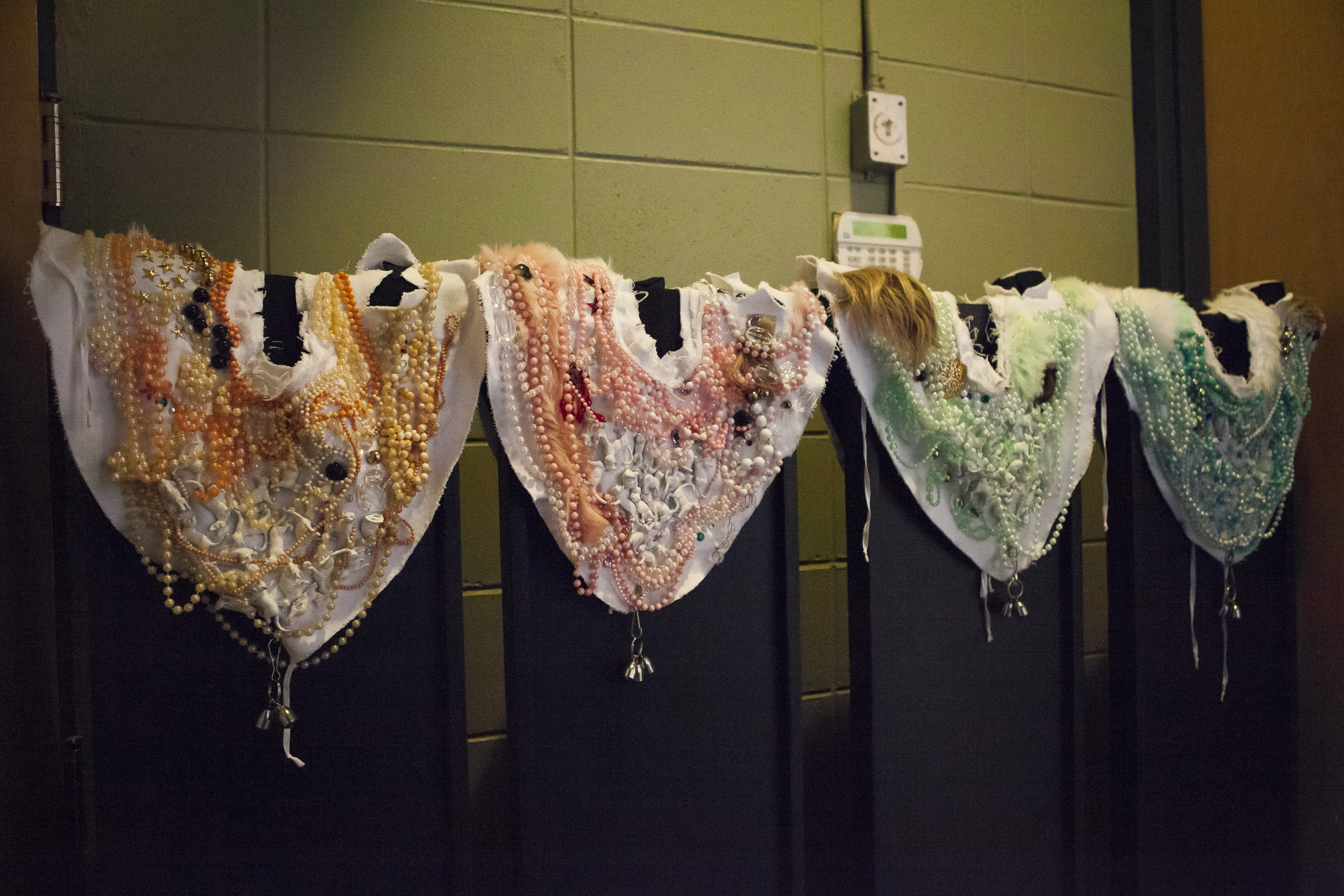 LÀ - Installation interactive à 4 voix