La problématique de l'erreur
The goal is not to get one to put himself in the other's shoes. But rather to re-enchant any perspective and also to refine what is common, since this common will become the signature of a work ethic and aesthetic.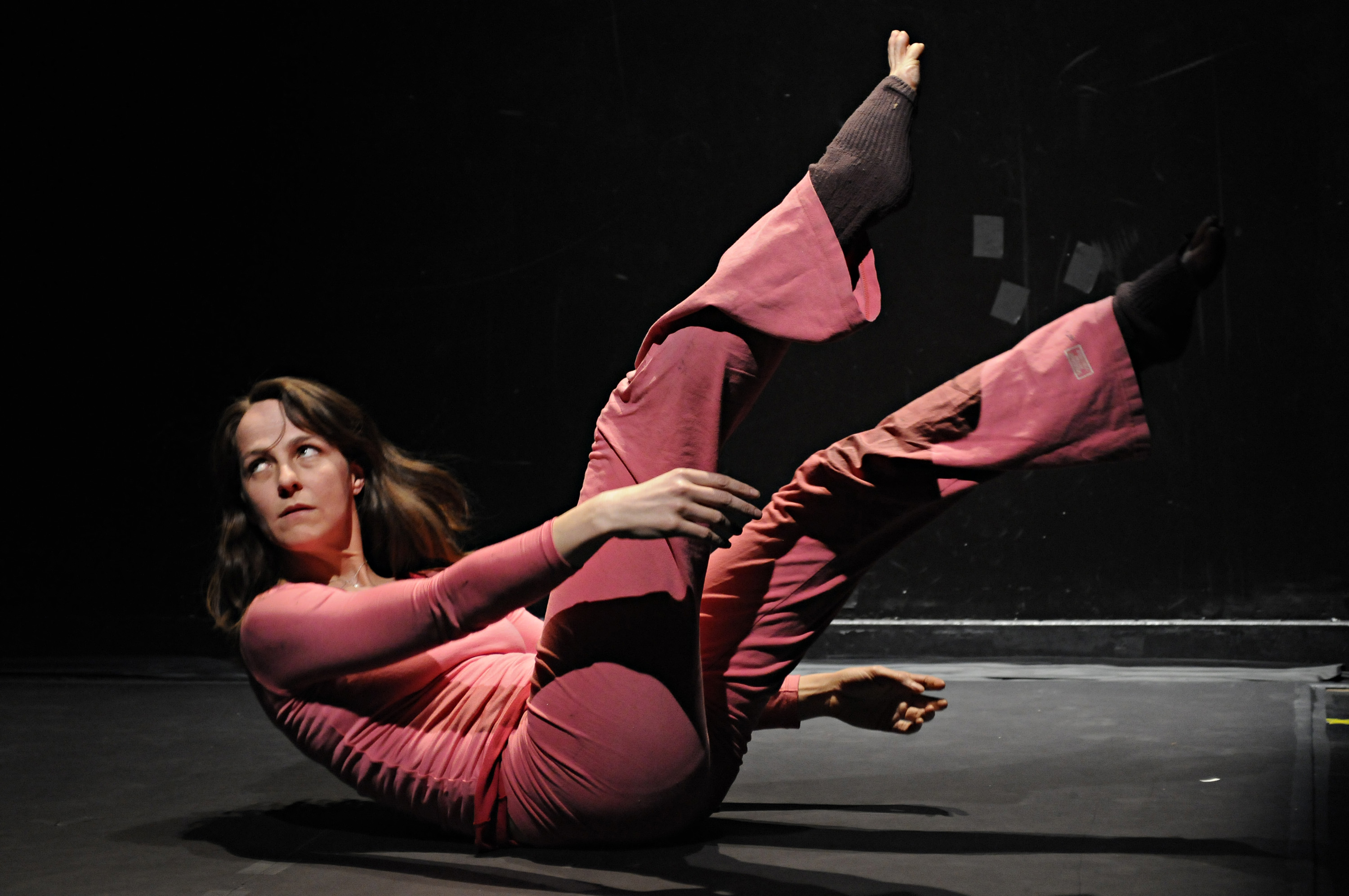 [2009, performance, variable length]
A project where three multidisciplinary artists (an musician/actor, a photographer/set designer and a choreographer/dancer) share the stage in a process of emerging interactions. Using software created specifically for this piece, they explore different temporal and spatial transformations with an audiovisual device (microphones, cameras and projectors) that they explicitly manipulate on stage. Through a number of pre-determined situations, they question the notions of error, absolute and perception in their respective practices and in connexion with the body.
CREDITS
A Line Nault project created in close collaboration with:
Alexandre Burton – digital instrument and artistic process
Éric Forget – music and performance
Janicke Morissette – set design and performance
Viviane Paradis – redaction
Guy Cools – dramaturgical mentorship
La problématique de l'erreur was made possible thanks to the financial support of the Canada Council for the Arts and the Conseil des arts et des lettres du Québec.
Creative residencies: Studio 303, Recto-Verso, Circuit Est and Artificiel
Acknowledgment: Karine Denault for her participation in the first stage of creation.
PRESENTATIONS
Festival TempsImages (Montreal) – january 27 to 29 2010
Tangente (Montreal) – april 23 to 26 2009
Méduse (Quebec) – april 9 2009
(work in progress)
Studio 303 (Montreal) – november 23 2008
(work in progress)
La problématique de l'erreur - Extrait