La problématique de l'erreur
Le but n'est pas d'amener l'un à se mettre dans la peau de l'autre, ni dans la perspective de l'autre. Mais plutôt de réenchanter toute perspective et aussi de raffiner le commun, puisque ce commun deviendra la signature d'une ethique et esthétique de travail.
[2009, performance, variable length]
A project where three multidisciplinary artists (a musician/actor, a photographer/set designer and a dancer/performer) play on-stage in ways to interface together in an emergent process. Using custom software made to explore time-warped audiovisual renderings of what is being done on stage (through microphones, cameras and projectors explicitely manipulated by the performers : no technician involved) the artists explore freely a number of precisely defined situation (scenes). All this to question the notions of the perceived, the absolute, the error in their respective practices and platforms, putting the interacting bodies at the forefront of the discourse.
La problématique de l'erreur - Extrait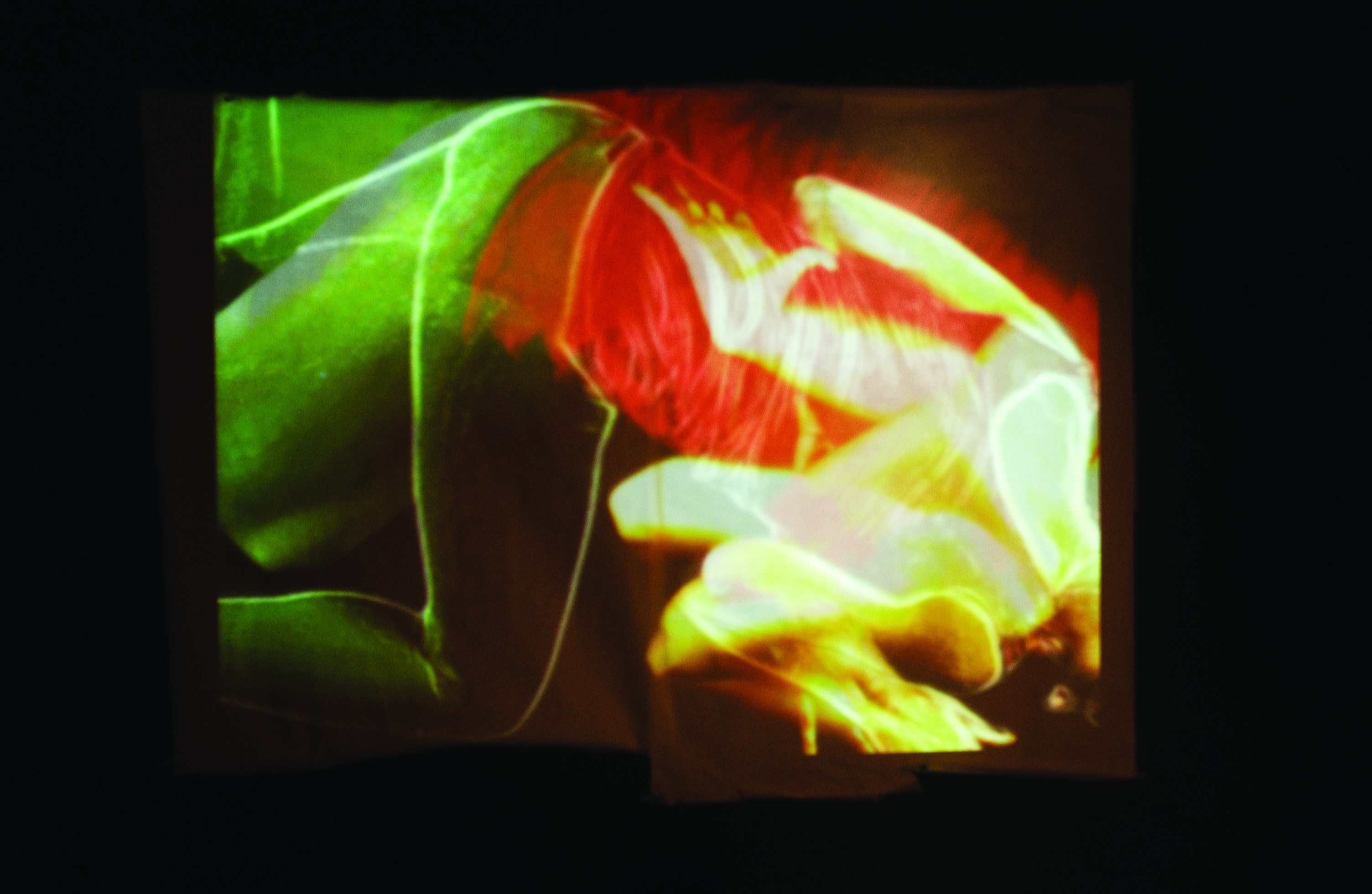 « Chacun des trois interprètes altère les créations des deux autres pour former une chorégraphie nouvelle, commune et, inédite, qui change à chaque représentation puisque tout se fait en temps réel.»
LA PRESSE MONTRÉAL, Aline Apostolska, 2009.
CREDITS
A project by Line Nault (direction and performance) created in close collboration with Alexandre Burton (digital lutherie and artistic process) Eric Forget (musician and performance) and Janicke Morissette (scenography and performance).
As well as with the  participation of Viviane Paradis (writing) and Guy Cools (Dramaturgic mentor). Special thanks to Karine Denault for her participation in the first stage of creation.
PARTERNS
Studio 303 (residency and CAC support), CALQ (multidisciplinaire), Recto Verso (residency), Circuit Est (residency and mentor), Stéphane G., Artificiel, temps d'images(version 2)
PRESENTATIONS
Festival Temps d'images
Usine C, Montréal
27-29 january 2010
première, Tangente
Agora de la danse, Montréal
23-26 april 2009
work in progress
Méduse, Québec
9 april 2009.
work-in-progress
Studio 303, Montréal
23 november 2008