Kit Mobile: femme avec bagages magiques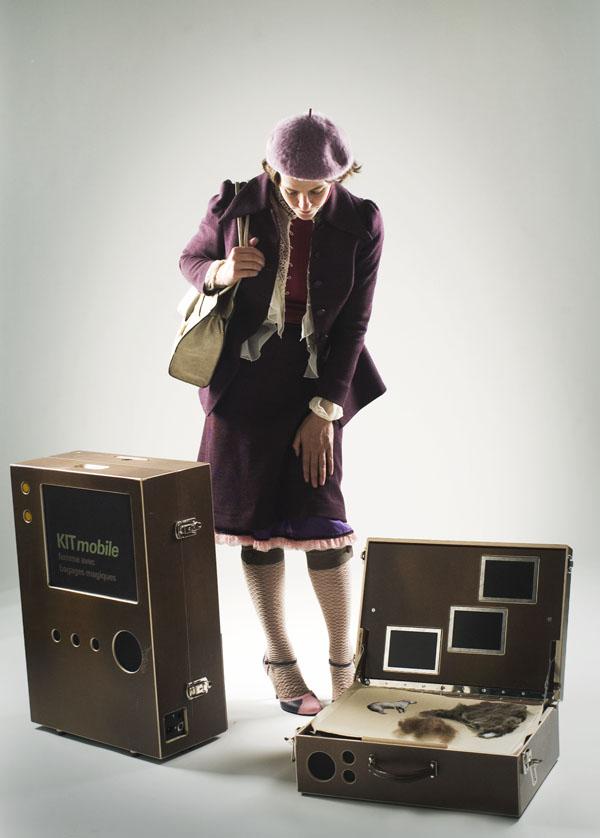 [2007, performance-installation
]
Kit Mobile: femme avec bagages magiques (Mobile Kit: woman with magic luggage) introduces us to the universe of a traveler whose appearance reflects her passage through different eras. This woman's luggage is filled with accessories and an integrated technological device allowing her to create small interactive installations on her way.
This project represents a technical and artistic challenge for Line Nault. Sole performer and technician, she sets up her traveling technological museum-theater in official or improvised contexts to share her vision as a bohemian of contemporary art.
Capsules
The project is composed of several capsules which are independent works demonstrating a particular way of approaching the body, representation and technology. These capsules are created with a digital instrument integrated into suitcases. It is therefore a portable and autonomous work.
The capsules are modular and their duration is indefinite. Line Nault can choose to interpret one or more at a time depending on the presentation context.
CREDITS
A line nault project created in close collaboration with:
Alexandre Burton – digital instrument
Christian Miron & Corine Lemieux – suitcases, costumes and accessories
Kit Mobile: femme avec bagages magiques was made possible through the financial support of the Canada Council for the Arts.
Partners: Artificiel, ACREQ, Stéphane G, Jean Le Chevreuil and Sur Bleury.
PRESENTATIONS
Bivouac Urbain (Québec) – august 5 & 6 2011
White night on black cardboard (Montreal) – june 11 to 14 2009
Performance Mix 09 (New-York) – february 27 2009
Multi Month (Québec) – september 11 to 14
OFFTA (Montreal) – may 25, may 30, may 31 and june 1 2008
Walt Disney (Orlando) – may 5 & 6 2008
Short Form Show (Montreal) – march 27 2008
MUTEK (Mexico) – october 11 & 12 2007
ELEKTRA (Montreal) – may 9 to 12 2007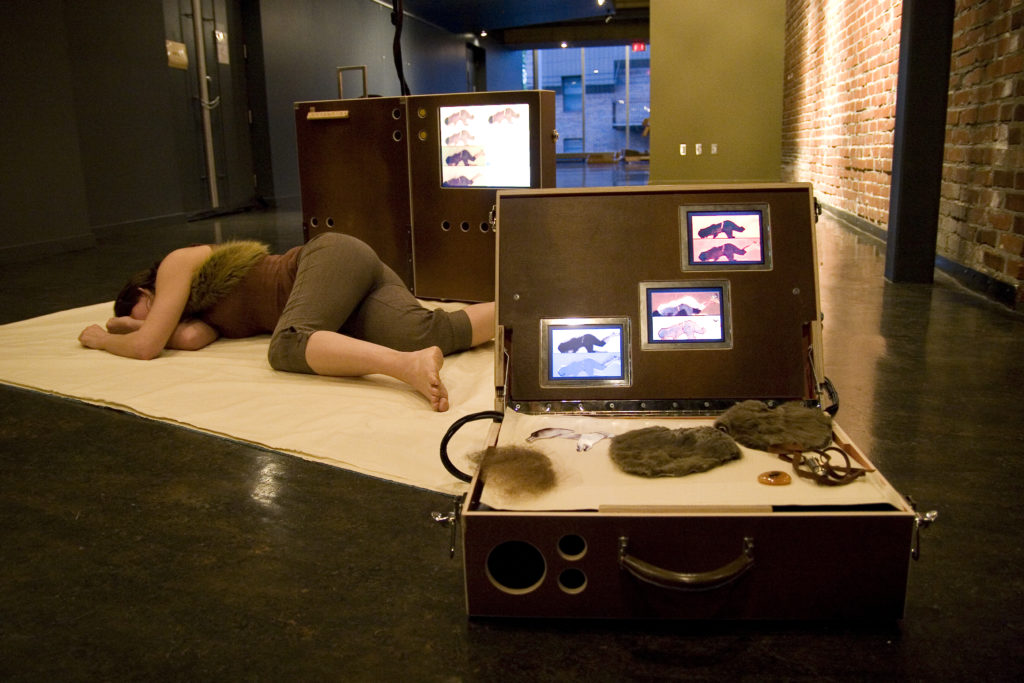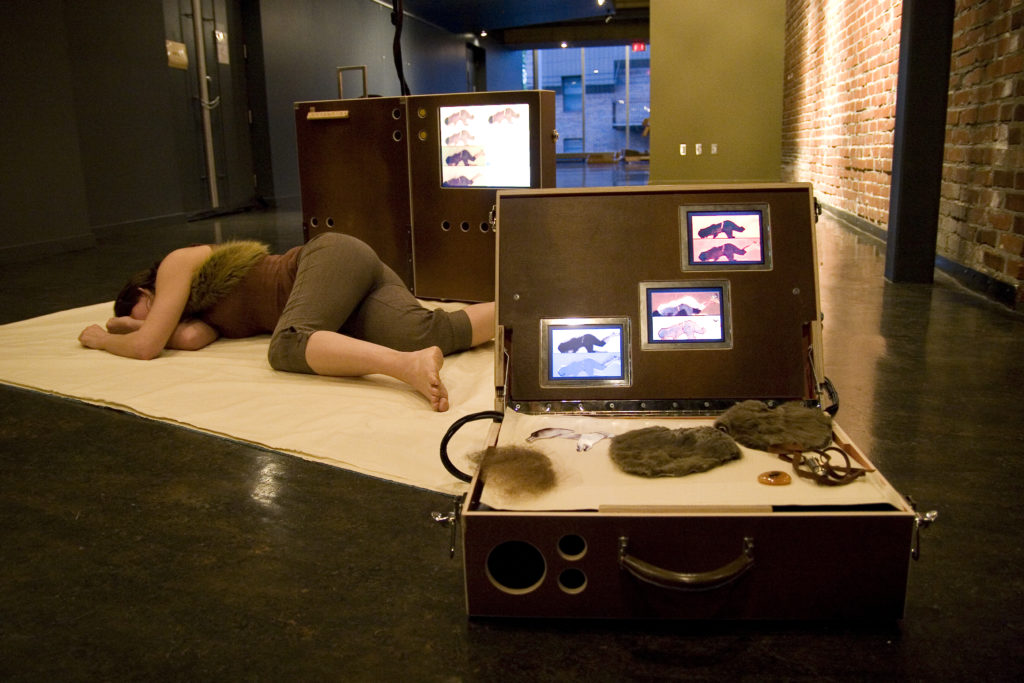 Kitmobile: femme avec bagages magiques - Elektra 2007
Kit Mobile - Interview with Line Nault - Mois Multi 2008